Hospitality for Trainee Managers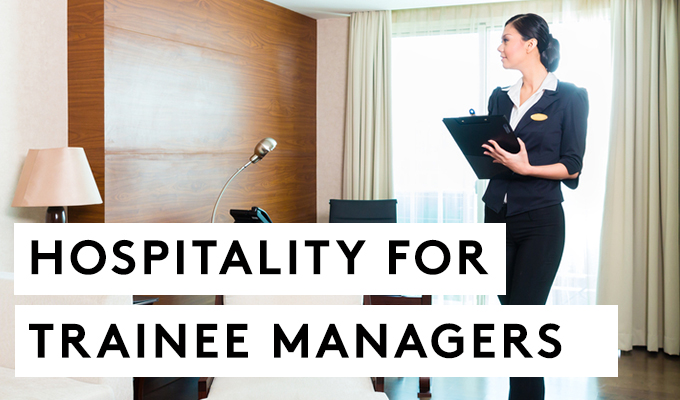 This course provides you with hospitality training to manage customers and provide them with exceptional services.
In this course you will receive basic awareness training in all aspects of the food and beverage and retail site operations which will give you a detailed insight into the individual departments throughout.  This course will cover the following areas.
-Assess you as a new manager where we will explore your mission, vision and values.
-Product & supplier knowledge, menu planning and costing.
-Quality & compliance
-Human resources
-Finance and administration
-Stock management
-Business brand and promotion activities
This course is aimed at anyone who works or wants to work within the food and beverage industry and is seeking to establish a career as a manager of a pub, restaurant, hotel or other kind of establishment within the industry.